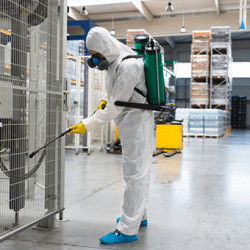 As a business owner you understand the importance of having a commercial pest control team that gives you the best results. Protecting your premises from any unwanted pests is important for both your staff members and your  customers. We maintain a strong relationship with our commercial clients and always make sure that you have a single person to contact if you have any questions or concerns. Our Services ranges from Regular Pest Inspections to Ongoing Maintenance with Pest Management, we have all the solutions to your Pest Problems. The reputation of your business is our Priority. Uninvited guests such as rodents (rats & mice), cockroaches, ants, flies, stored product pests, bed bugs and any other pests can cause severe damage to your business reputation. Your partnership with us will help you to control the Pests.
We will carry out inspections on a regular basis and provide you with recommendations to Eliminate Pests within your business premises. When you have your next Food Safety Audit scheduled you don't have to worry about the Pests as you have Husky Pest Control working with you and your business.
We have the knowledge and expertise to address any Pest Control requirements in any industry. All our Professional Pest Technicians are fully equipped and able to carry out a large range of Pest Control methods on commercial sites, while ensuring the Highest Standards in Safety. You can trust Husky Pest Control to do the job right and protect your reputation!
We Provides Commercial Pest control services for: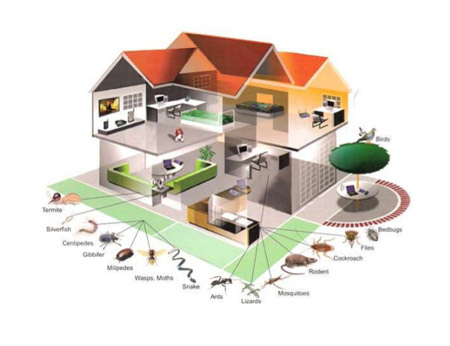 Manufacturing Facility
Food beverage processing plants
Shopping Plaza
Restaurants
Warehouse
Medical clinics
Schools
Offices
Grocery Stores
Banquet hall
We also provide Hygiene and Odour Control services.
Call us today at 855-501-0074 for free estimate for treatment!